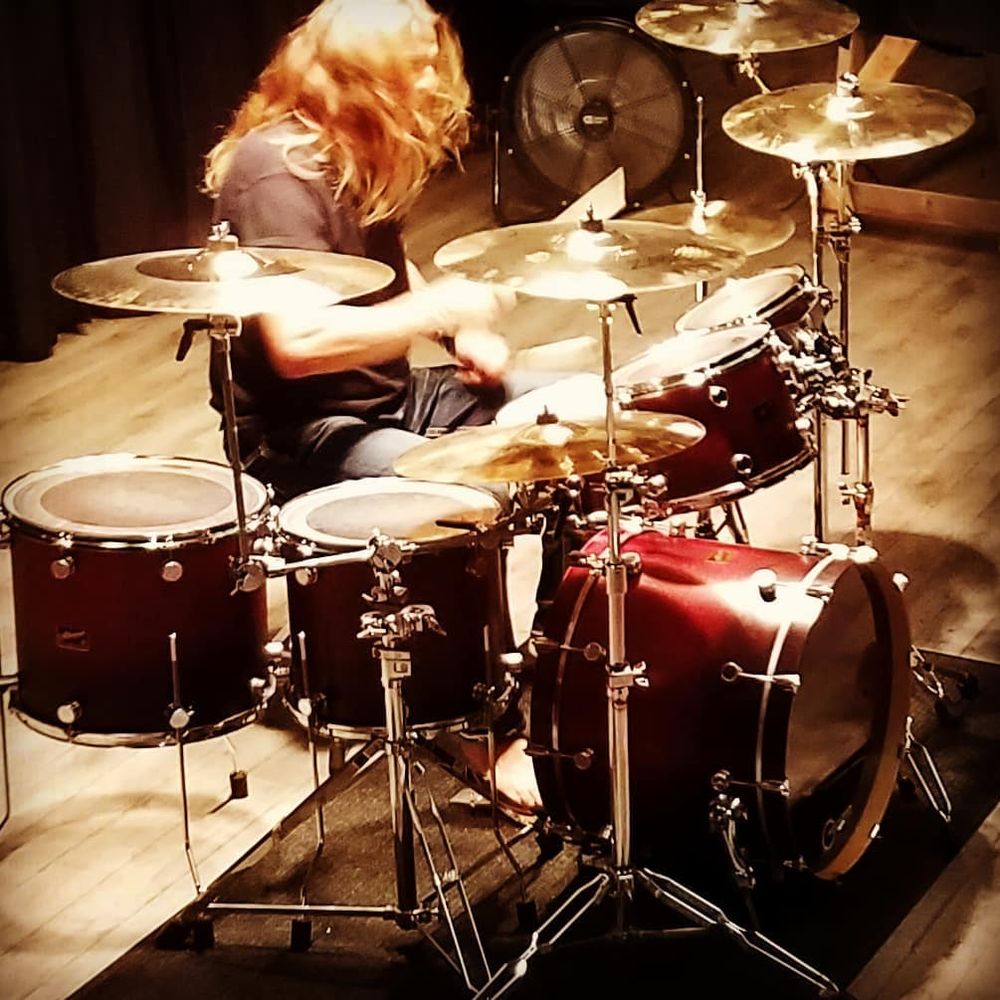 The loud one.
Ladies and getlemen...Mr David Kendall.
AAfter short stints with guitar, trumpet and violin, David began playing drums at 14 and knew he'd found his passion. His high school metal band "Gargoyle" carried him through his early 20's. They also had 2 releases on an independent label, and played a plethora of shows. After a move to LA in the late 80's, Gargoyle split, and David played with "Kianas tribe" with whom he played many gigs in the Hollywood -LA area. After that he hooked up with Greg Hex, a founding member of RCA recording artist "KIk Tracee and moved back to the Portland area. The duo split and David began woodshedding and wanting to expand his playing from only Metal and hard rock. He formed "Colorfield" with his sister Carla, and members of another Portland 80's metal staple "Glacier" and over the course of the next 7 years, recorded recorded 2 albums an opened for national acts the "Gin Blossoms" Steadman" and "Hootie and the Blowfish".After "Colorfield" David built a small home studio and again began woodshedding. He recorded 2 releases with "Colorfield" bandmate Paul Lesinski in what David describes as a "Roots progressive" rock band. David is also currently playing with local favorite Country rock act "Wild Heart" and the "Muh Fuh's" a group of some heavy hitters from other well known bands in the NW. Although very happy and grateful for these opportunities, David was longing for his original Heavy rock roots to grow once more. Now FINALLY after years of friendship and beers, David has found his passion for heavy music realized with R.A.R and trust me, it's been worth the wait.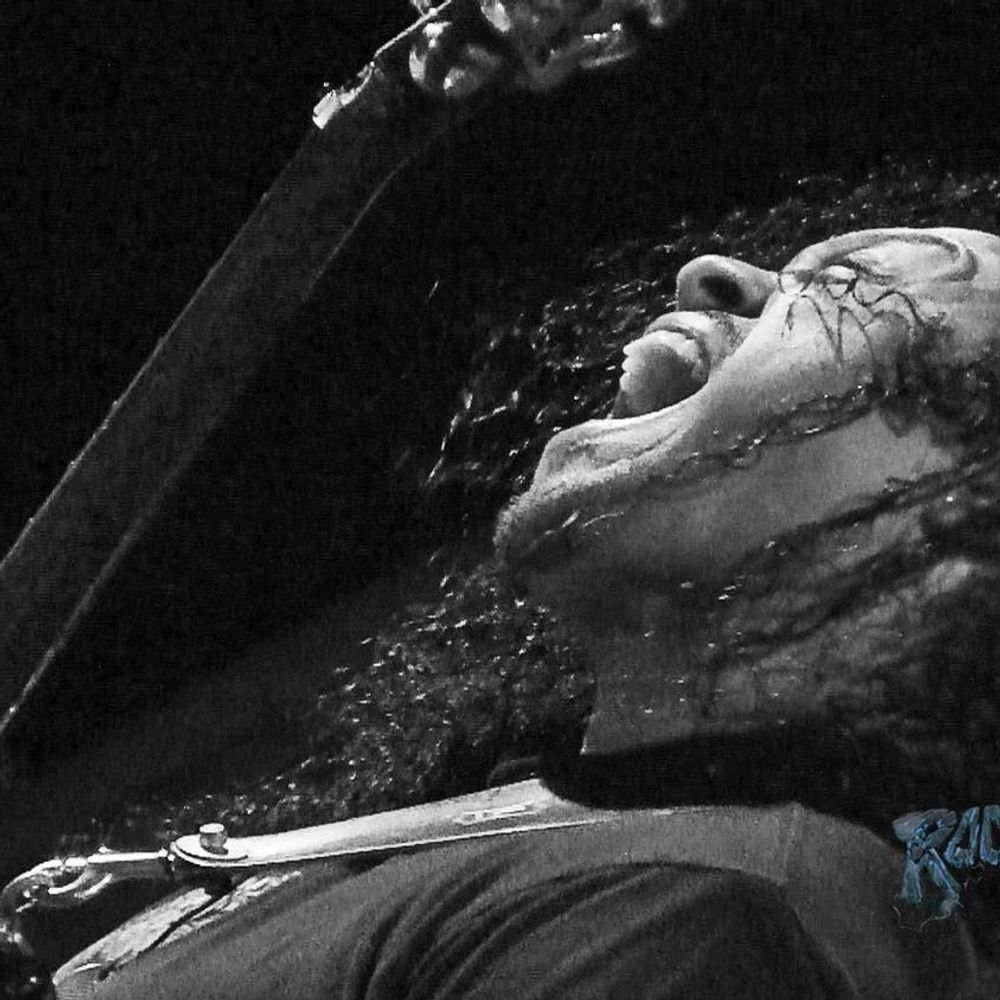 Whos that guy that plays in that band?
Who...Robert?
I grew up in a musical family. My aunts and uncles were all musicians. I would hear them playing all the hits of the day. From CCR to Thin Lizzy, Hendrix, Little River band, Michael Jackson etc. My Mom and Grandmother had beautiful singing voices. Also, my Grandfather  used to sing and play Mariachi music. Naturally I developed a taste for a variety of music early on.  To this day I'm influenced by music from the 70's till now. I started playing guitar at 10. I've been writing and playing music live, since the age of 13. I was a young black (looking) kid playing in my uncles southern rock band. I went on to form my own bands "Archer" Fade to black"Passion Fatal" and"Love Lode."Love Lode" was the most successful of those early groups, touring the Western US. and into Canada.The music combined a lot of those early influences. When that band split, I knew I wanted to do my own thing. It took me quite awhile to figure out I needed to just be myself. Make the music I really wanted to make. This band is about  the music I hear in my head...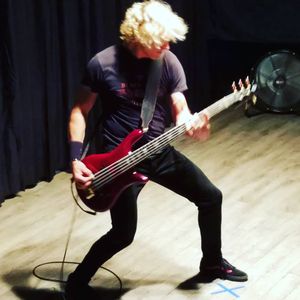 The only
Chris Olney began playing bass in the late 80's. His cool groove stylings show an appreciation for his early influences like Phil Lynott (Thin Lizzy) ,Steve Harris (Iron Maiden) and Bob Daisley (Ozzy Osbourne). Chris has taken his many talents to bands such as "Laugh n Tragedy "Mr Rattlebones" and "Iddy Biddy". A staple in the 90's Metal scene, He developed his trademark  singing abilities here in the Pacific NW. Chris re-located to Las Vegas where he honed his newfound skills in the  scene with local favorites, "Cold sweat". Upon his return to the NW, He joined"Factor V" This band was a new level for him. Allowing him to be a singer/songwriter and bass player. When "Factor V" disbanded sometime later, Chris  did a stint with"When vanity kills" which brings him here today. Chris sits at the pinnacle of his abilities. Little did he know. ....This is just the beginning.